About COR Veterinary Surgery Services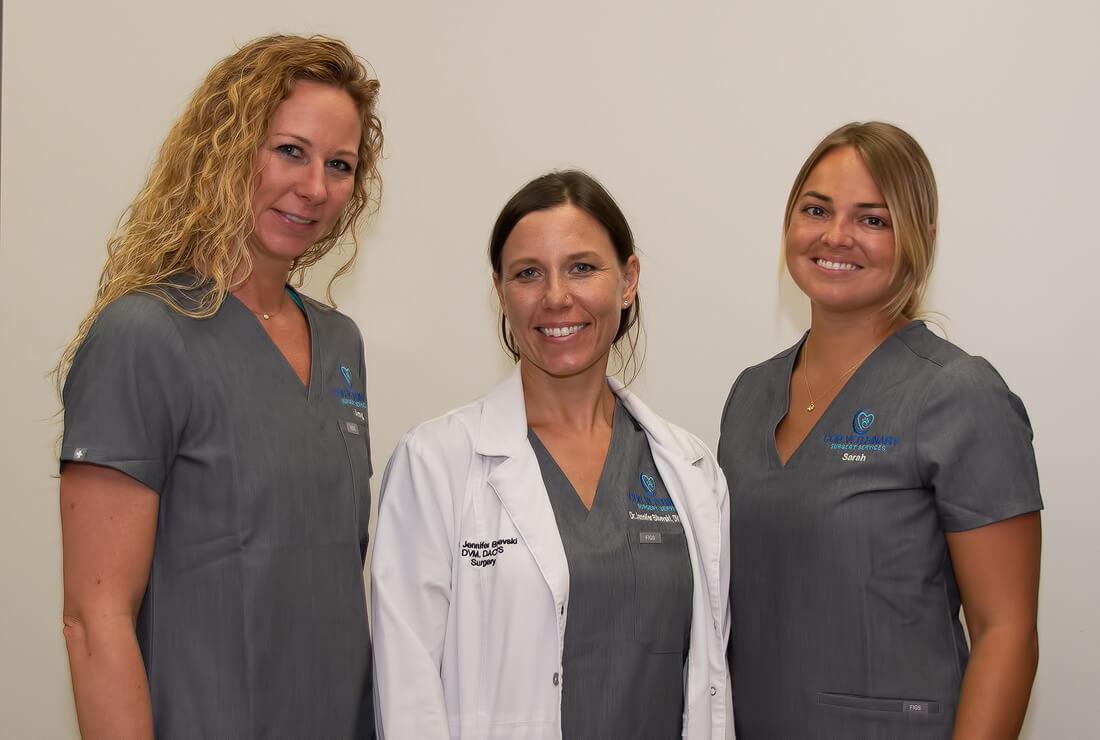 Dr. Jennifer Bibevski, DVM, DACVS is an Ohio native who graduated from The Ohio State University, College of Veterinary Medicine in 2006. She then completed a medical internship at the Metropolitan Veterinary Hospital in Ohio followed by 4 years of specialty surgical training in Small Animal Surgery, which included soft tissue, orthopedic and neurological surgery.
Amy is a South Florida native and a veteran nurse in specialty surgery. Since a very young age, she had a passion for animals and created a career in the field starting at age 15 by volunteering after school at a veterinary hospital close to home. From there she was well on her way to embarking on what is now an almost 20-year devotion to the field of veterinary medicine.
Sarah came to Southeast Florida from Minnesota in 2009. She needed palm trees, sunny days, and the beach in her daily life. After some time of settling in and volunteering at the Florida Wildlife Center, doors opened for her to pursue her Associates of Science degree and become a Certified Veterinary Technician.